Climate Change and Energy
Global warning – we now know only 12 years remain to make urgent changes to avoid catastrophic environmental breakdown.
In October 2018, the world's leading climate scientists drew a line in the sand saying we must hold temperature rise to 1.5C.
The IPCC scientists make it clear that climate change is already happening, upgrading their risk warning from previous reports, and warned that every fraction of additional warming would worsen the impact.
Holding the line at 1.5C will take urgent and unprecedented changes.
Friends of the Earth believes climate change is the greatest single threat facing Canada's people, environment and economy. And, because Canada has committed to take action to avoid 1.5°C of warming, it's time to take all possible measures.
Let's start at the top: Canada's largest investment institutions are pension plans.
The biggest, the Canada Pension Plant, reported a fund value of $356.1 billion in early 2018.
Learn more about the CPP and climate concerns by reading FOE's primer, the ABCs of the CPP.
Continuing to make investments in fossil fuels like coal and in assets that perpetuate the use of fossil fuels show that the CPPIB is not making best efforts to limit impacts of their investments on climate change. Read about (COAL work)
Canada is developing a Clean Fuel Strategy to contribute to modest emission reductions. Read about FOE's concerns – is A Clean Fuel Strategy a climate solution or an environmental disaster?

The ABCs of CPP – A Primer
If you are working in Canada and eighteen or older, you are an investor in the Canada Pension Plan.  For every pay period, a deduction is made that is invested on your behalf by the Canada Pension Plan Investment Board (CPPIB). This primer is written to help you learn about how your money is invested.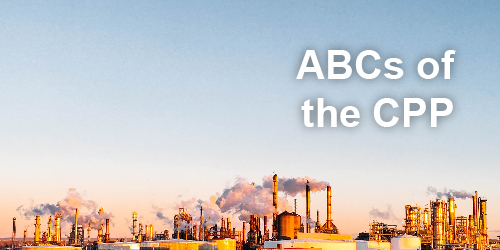 Read more about Climate Change & Energy