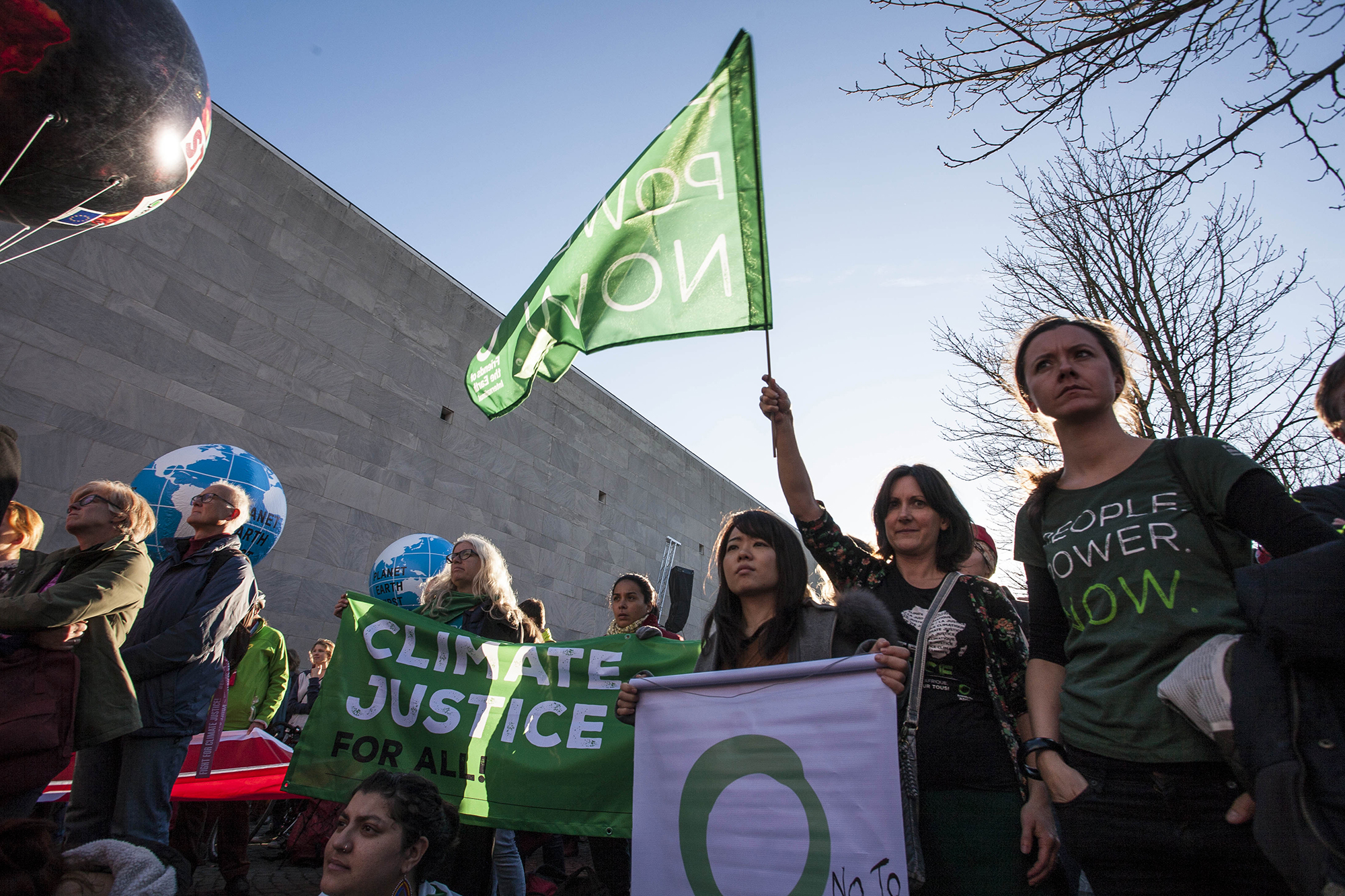 Court finds Ontario's response to climate change "severely" inadequate in youth climate case
For Immediate Release – April 18, 2023
Intervenor Friends of the Earth finds important gains despite dismissal
(Ottawa) Canada's courts are a step closer to legally recognizing governments' duty to protect Canadians from climate change.
The Ontario Superior Court released a historic judgment in Mathur v Ontario – the youth climate lawsuit where seven young Ontarians challenged the province's unscientific and unsustainable climate policy as unconstitutional. In its reasons, the Court found that "…it is indisputable that, as a result of climate change, the Applicants and Ontarians in general are experiencing an increased risk of death and an increased risk to the security of the person."
The Court also emphasized that although other countries and provinces contribute to climate change, Ontario's decision to under-perform in this area causes real harm:
…Ontario's decision to limit its efforts to an objective that falls severely short of the scientific consensus as to what is required is sufficiently connected to the prejudice that will be suffered by the Applicants and Ontarians should global warming exceed 1.5 o C. By not taking steps to reduce GHG in the province further, Ontario is contributing to an increase in the risk of death and in the risks faced by the Applicants and others with respect to the security of the person.
It also held that as young people, the Applicants would be disproportionately harmed by climate change compared with adults.
Unfortunately, the Court dismissed the suit finding that Charter law has not yet evolved to allow citizens to claim a right to adequate protection from climate change but suggesting that the law could be modified by a higher court.  
Friends of the Earth Canada intervened in this case. Beatrice Olivastri, CEO, said: "This court's finding that Ontario's climate target falls short of the global standard by 73% is a serious wake up call. The Ontario government is putting young people at great risk.  But, by dismissing this case, Canadian courts are falling behind courts around the world that are holding their governments accountable for lack of action on climate chaos." 
Erin Dobbelsteyn, an expert in planetary health and environmental rights and Counsel for Friends of the Earth said: "While the outcome is disappointing, this decision contains encouraging findings about the government's role in exacerbating the risks climate change poses to the health and well-being of current and future generations. It is an important step on the path towards judicial recognition of climate rights and responsibilities in Canada."
Nathalie Chalifour, an expert on climate change and the Constitution and Counsel for Friends of the Earth said:  "There is a lot to celebrate about this decision which unequivocally finds that Ontario's target falls severely short of the global standard and recognizes that climate change disproportionately harms young people.  If the province maintains this insufficient target moving forward, it is knowingly choosing to place a greater burden of illness, death, and mental health challenges on the shoulders of our children."
Lynda Collins, an expert on constitutional environmental rights and Counsel for Friends of the Earth said:  "This judgment is a good first step.  Now we need the appeal courts to take leadership and find ways to make our constitution responsive to climate change.  Otherwise, the judiciary will simply be spectators in the unfolding climate crisis."
-30-
For more information or interviews:
Nathalie Chalifour – natchali@uottawa.ca
Lynda Collins – Lynda.Collins@uottawa.ca
Erin Dobbelsteyn – edobb061@uottawa.ca
Beatrice Olivastri – beatrice@foecanada.org, 613 724-8690
Friends of the Earth Canada is the Canadian member of Friends of the Earth International, the world's largest grassroots environmental network campaigning on today's most urgent environmental and social issues.