Plastic Pollution Meets Climate Damage
Every stage in the lifecycle of plastics is responsible for greenhouse gas emissions – extracting and transporting fossil fuels as feedstock, refining, manufacturing of the plastic products, use of the plastic products and waste disposal.
To understand the significant role plastics play in growing the sources of industrial greenhouse gas emissions, read the excellent report issued by the Center for International Environmental Law. In 2019 alone, CIEL reported that the production and incineration of plastic will add more than 850 million metric tons of greenhouse gases to the atmosphere—equal to the pollution from 189 new 500-megawatt coal-fired power plants.
A dirty history for plastic recycling
To learn about how big oil has misled the public on the potential for recycling, read this article by National Public Radio in the US.
NPR and PBS Frontline spent months digging into internal industry documents and interviewing top former officials. They found that the industry sold the public on an idea it knew wouldn't work — that the majority of plastic could be, and would be, recycled — all while making billions of dollars selling the world new plastic.
No one says that it's easy to turn off a plastic pollution pipeline but it is necessary. We need a zero emissions future and that means zero plastic waste.
The public will clearly support politicians who step up to challenge of zero plastic waste
Friends of the Earth asked Canadians whether they saw the plastics/climate combo as a platform for action.  We heard a resounding yes!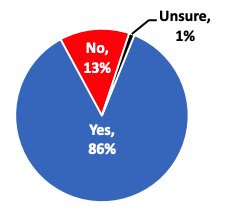 Eighty six percent of Canadians feel that more action is needed to combat plastic pollution, with residents of Quebec, BC and Ontario most in favour. Results were also strong across all Party lines, but lower among Conservatives and People's Party backers.
Those aged 18-34 most feel there is a need to take more action (90%), followed by those aged 35-64 (86%) and then 65+ (80%).
Eighty-six percent of Canadians, with residents of Quebec, BC and Ontario most in favour, say that Canada needs to take more action to combat plastic pollution as a way to reduce harmful greenhouse gases. Those aged 18-34 are 90% in favour with 35-64 at 86% and 65+ at 80%.  Results were also strong across all party lines but lower among Conservatives and People's Party backers.
While the attention of Canadians and people around the world has been riveted by damage to vulnerable ocean wildlife by plastic pollution, more recently we've learned that plastic pollution is found in our fresh water, soil, food and, even, in human feces.  90% of our poll respondents ranked groundwater sources and drinking water as their highest concern when it comes to the impact of plastic pollution followed closely by 87% concerned over soil quality and food eaten and 74% with long term human health.
A solid 80% of poll respondents said that Canada should ban the production and use of single-use disposable plastic containers and packaging.  77% felt that Canada should extend its micro-beads ban to include all plastic pollution that goes down drains and toilets including "flushable" wipes.
Canada frequently applies the polluter pays principle and this holds true when we asked the public who should pay – 66% said manufacturers and retailers should pay to clean up plastic pollution.