Canada's Record on Climate Action
Oh Canada – we've got to do better!
If you take the long view starting back when Canada signed onto climate action at the Rio Summit, we've done nothing but increase emissions despite commitments made.
Canada's Commissioner on the Environment and Sustainable Development reviewed the history and performance. Her report said, "Canada is the ninth-largest emitter of greenhouse gases in the world. Since its initial international agreement at the United Nations Framework Convention on Climate Change in 1992, Canada's overall greenhouse gas emissions have increased.
This increase has occurred despite the federal government's committing to many international agreements, and developing a number of federal plans, over the past 25 years."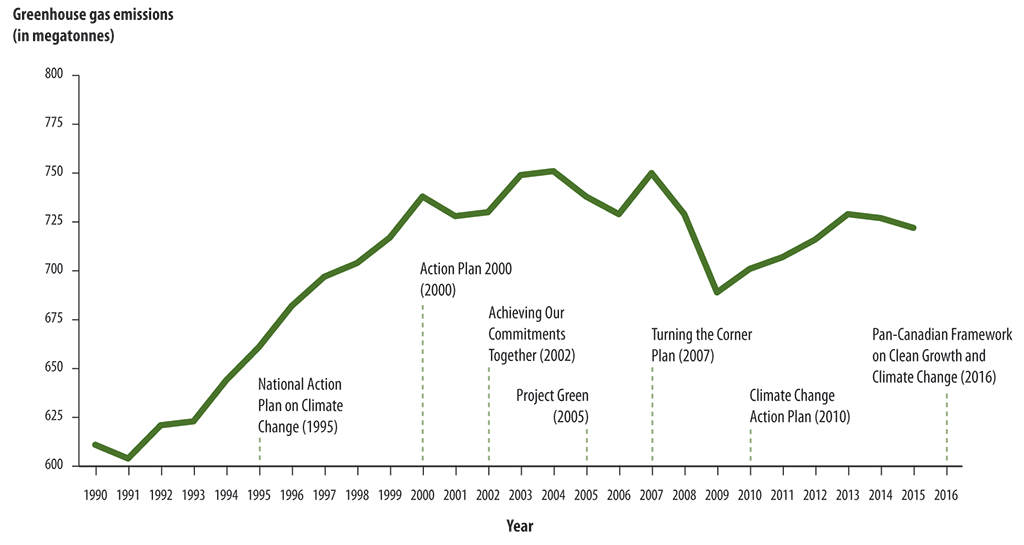 Between 1990 and 2015, Canada's overall greenhouse gas emissions increased.
During that period, Canada emitted 131 megatonnes of greenhouse gases above the 2000 target that it had set under the Rio Earth Summit agreement.
Canada also committed to the Kyoto Protocol but later withdrew and ultimately emitted 142 megatonnes more than the target that it had set in 2012 under the Kyoto Protocol.1