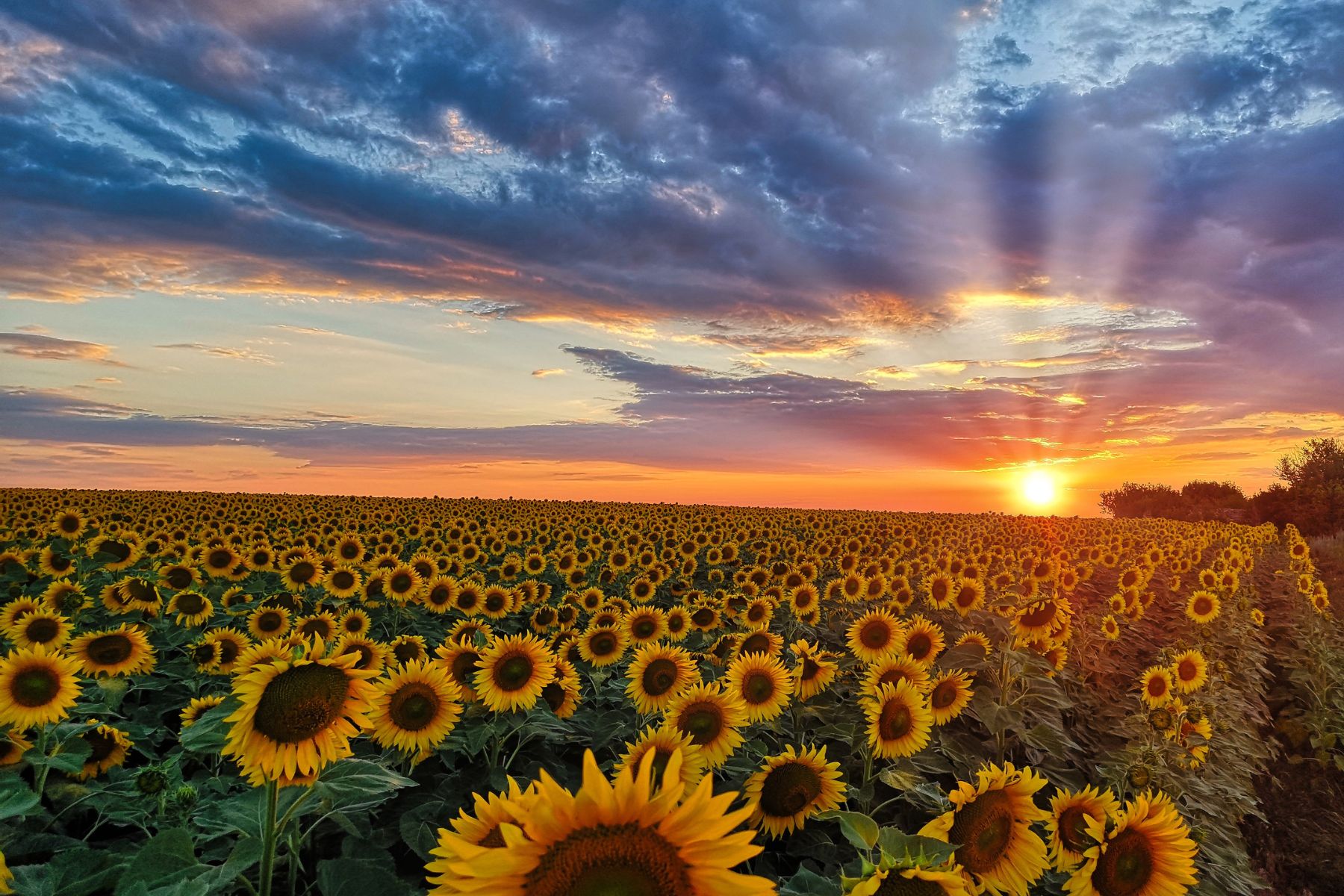 Environmental groups call on the federal Minister of Agriculture to support pesticide reductions at COP15
Monday December 12
Sustainable Agriculture consultation launch must be matched by Canadian ambition and action on pesticide reduction.
MONTREAL/ TRADITIONAL TERRITORY OF THE MOHAWK AND HAUDENOSAUNEE PEOPLES — Today, the Federal Minister of Agriculture Marie-Claude Bibeau has announced consultations on sustainable agriculture, Canada needs to take a stand in favour of including ambitious and firm commitments to pesticide use reductions.
Target 7, under the Post-2020 Biodiversity Framework, focuses on reducing pressures on biodiversity and promoting sustainable use. Pesticide companies have lobbied nations at COP15 to remove language from Target 7 that would commit the parties to pesticide reductions.
Environmental Defence, Ecojustice, the David Suzuki Foundation and Friends of the Earth, agree Canada needs to take a stand against any industry claims denying human health concerns and species decline associated with pesticide use.
Pesticide use has experienced unmitigated growth globally, causing significant impacts on biodiversity. Sales of pesticides in Canada increased by a staggering 30 per cent in the last ten years. Pesticides, used largely in agriculture, can contaminate soil, water, and other vegetation. In addition to killing insects or weeds, pesticides pose health risks to a host of other organisms including birds, fish, beneficial insects, non-target plants, and humans. The groups say a reduction in toxic pesticide use and elimination of highly hazardous pesticides must be an outcome of COP15 negotiations.
Beatrice Olivastri, CEO, Friends of the Earth Canada said:
"Pesticide use is rapidly accelerating in Canada. From 2019 to 2020 alone there was an 8.4 per cent increase in pesticide use in Canada. Similar rapid expansions of pesticide use are seen globally. In order to move towards a sustainable food system in Canada and globally, one that does not harm bees, birds, butterflies nor pollutes water and soil, a targeted commitment to pesticide reduction is essential. Canada needs to eliminate excessive and unnecessary uses of pesticides and shift towards ecologically positive pest management systems and less toxic alternatives."
Laura Bowman, lawyer, Ecojustice said:
"Pesticides are causing biodiversity loss and this problem is only worsening.  Canada needs to reform the federal pesticides management system to ensure that Canada better controls the rapidly expanding use of pesticides."
"Clear recognition of the need for pesticide use reductions would align Canada with the approaches of other countries, including those in the EU which has legislated commitments to reduce pesticides by 50 per cent."
Cassie Barker, Toxics Senior Program Manager, Environmental Defence said:
 "We can reduce pesticide use and enhance food security. Pesticide over-use contributes to human rights abuses against migrant workers, destroys biodiversity in forests, infringes on Indigenous rights and food sovereignty, and contributes to unsustainable food system practices such as monocropping large areas of land for animal feed.
"Big agriculture is over-using pesticides with virtually no oversight – spraying every day instead of using pesticides judiciously to control pest outbreaks. We need to shift towards agroecological approaches to managing food that focus on efficient, stable, and renewable food production."
Jay Ritchlin, Director of Nature Programs, David Suzuki Foundation said:
"Canada's Minister of Agriculture needs to make clear reducing overall pesticide use and risk are essential. Toxic pesticides harm human health and the environment. An explicit pesticide reduction target in the Global Biodiversity Framework and a stronger approach to regulating pesticides in Canada can rapidly and drastically reduce pesticide presence in the environment, our food, and our bodies."
About
Ecojustice uses the power of the law to defend nature, combat climate change, and fight for a healthy environment. Its strategic, public interest lawsuits and advocacy lead to precedent-setting court decisions and law and policy that deliver lasting solutions to Canada's most urgent environmental problems. As Canada's largest environmental law charity, Ecojustice operates offices in Vancouver, Calgary, Toronto, Ottawa, and Halifax.
The David Suzuki Foundation (@DavidSuzukiFdn) is a leading Canadian environmental non-profit organization, founded in 1990. We operate in English and French, with offices in Vancouver, Toronto, and Montreal. We collaborate with all people in Canada, including First Nations leadership and communities, governments, businesses, and individuals to find solutions to create a sustainable Canada through scientific research, traditional ecological knowledge, communications and public engagement, and innovative policy and legal solutions. Our mission is to protect nature's diversity and the well-being of all life, now and for the future.
Environmental Defence is a leading Canadian environmental advocacy organization that works with government, industry, and individuals to defend clean water, a safe climate and healthy communities.
Friends of the Earth Canada is the Canadian member of Friends of the Earth International, the world's largest grassroots environmental network campaigning on today's most urgent environmental and social issues.
Media contacts
Beatrice Olivastri, CEO, Friends of the Earth Canada
beatrice@foecanada.org, 613-724-8690 (attending COP15 in Montreal)
Sean O'Shea, communications strategist, Ecojustice
soshea@ecojustice.ca, 416-368-7533 ext. 523
Paula Gray, Environmental Defence
pgray@environmentaldefence.ca, 705-435-8611