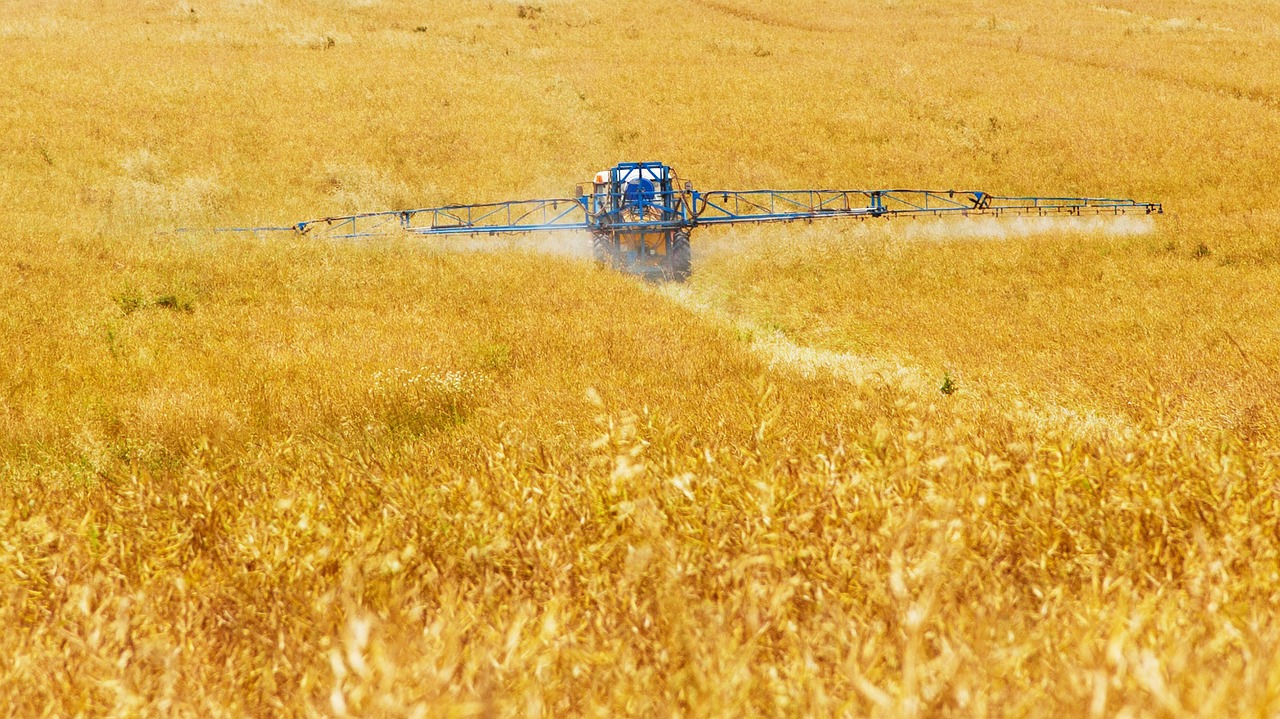 Canada's pesticide regulator continues to backtrack on promised neonics ban
Environmental groups dismayed by continued use of bee-killing imidacloprid, request audit of federal pesticide regulation
OTTAWA — Environmental groups are calling for an audit of federal pesticide regulation, after the Pest Management Regulatory Agency published its final decision on harmful neonicotinoid insecticides (neonics), allowing most uses to continue despite identified risks to wildlife and ecosystems. Today's decision to continue registration of imidacloprid in Canada, reversing the PMRA's 2016 proposal to end agricultural use of the chemical, follows parallel decisions last month in reviews of the two other main neonics, clothianidin and thiamethoxam.
The European Union banned all three neonics three years ago after a science assessment concluded that all uses pose risks to bees. Canada initiated a review of risks to pollinators in 2013, and a broader review in 2016 identified widespread water contamination and threats to aquatic insects. Scientists have sounded the alarm about a worldwide decline in non-target insect species, including pollinators and bees, at multiple life stages: egg, larva and during immature development in soil and in aquatic environments. Pesticides are implicated in these ecosystem-wide impacts on biodiversity, with such impacts poorly addressed during lengthy assessments of individual pesticides.
PMRA now claims risks will be addressed by reducing application rates, prohibiting some uses, and increasing spray buffer zones. These new restrictions and requirements will be implemented via changes to product labels, and any cancellations will not be fully in effect for another three years. Groups say this is not a credible approach to address the role of pesticides as a factor in the biodiversity crisis. They are concerned the agency lacks mechanisms to validate the numerous assumptions underlying its assessment of risks and does not systematically monitor pesticide use or concentrations in the environment.
The lengthy delays that plague PMRA's pesticide risk re-evaluation program are also a concern, allowing harmful pesticides to continue to contaminate the environment for years after problems are identified. The agency delayed final decisions on neonics for two years while considering additional industry data and other information.
The groups plan to ask the Commissioner for Environment and Sustainable Development to audit PMRA's assurance model and assess whether the PMRA's decisions on neonics are consistent with the federal government's stated commitment to protect biodiversity and strengthen protections from toxic substances while failing to take action on harmful pesticides.
Neonicotinoids are a class of insecticides that attack the nervous system of insects. Water-soluble and persistent, they are routinely detected in water samples. A large and growing body of research over the past decade points to harm to bees and other pollinators, aquatic invertebrates and other non-target species, with cascading impacts across ecosystems. For example, a 2020 study found that higher neonic concentration in agricultural wetlands are associated with significant declines in insect life.
-30-
BIRDS CANADA – CANADIAN ENVIRONMENTAL LAW ASSOCIATION – CANADIAN WILDLIFE FEDERATION – DAVID SUZUKI FOUNDATION – ECOJUSTICE – ENVIRONMENTAL DEFENCE – FRIENDS OF THE EARTH CANADA – NATURE CANADA – WILDERNESS COMMITTEE
Contact:
Brendan Glauser, David Suzuki Foundation, 604-356-8829 or bglauser@davidsuzuki.org
Beatrice Olivastri, Friends of the Earth Canada, 613 724-8690 or beatrice@foecanada.org
Sarah Jamal, Environmental Defence, 905 921 7786 or sjamal@environmentaldefence.ca
Charlotte Dawe, Wilderness Committee, 778 903 3992 or charlotte@wildernesscommittee.org
Kathleen Cooper, Canadian Environmental Law Association, 705-341-2488 or kcooper@cela.ca
Silke Nebel, Birds Canada, 519-586-3531 x163 or snebel@birdscanada.org
Elaine MacDonald, Ecojustice, 416-564-4400 or emacdonald@ecojustice.ca
"We have to ask if PMRA's decision is free from stakeholder influence. European countries stopped using these chemicals years ago. Five years ago, PMRA's assessment showed imidacloprid posed unacceptable risks to aquatic insects based on water monitoring data from Environment and Climate Change Canada. So what happened to make them acceptable today?"
–           Beatrice Olivastri, CEO, Friends of the Earth Canada
"After years of delay, the decision today means we must cross our fingers and hope for the best. The PMRA's failure to take effective and timely action on neonics should serve as a wake-up call: Canada needs to come to terms with pesticides as a major threat to biodiversity."
Lisa Gue, senior policy analyst with the David Suzuki Foundation
"We are not convinced that tinkering with label restrictions will be effective in reducing concentrations of neonics in the environment. Certainly it will be less effective than the originally proposed ban."
Charlotte Dawe, conservation and policy campaigner with the Wilderness Committee.
"Neonics kill beneficial insects, and insects are critical to functioning ecosystems and food production. A failure to reduce the threat of these poisons is an attack on all Canadians."
Tim Gray, executive director of Environmental Defence
"With its decisions on neonics, the PMRA is failing to implement the precautionary principle, as required by the Pest Control Products Act, and failing Canadians in its response to the role pesticides are playing in the biodiversity crisis."
Kathleen Cooper, senior researcher with the Canadian Environmental Law Association.
"Loss of insect biomass has consequences for wildlife up the food chain, from amphibians to bats and birds."
Carolyn Callaghan, senior conservation biologist with the Canadian Wildlife Federation.
"We have lost about 60 per cent of the birds feeding on flying insects in Canada over the past 30 years. If we want to continue to see a tree swallow in the spring, we need to protect the insects that they rely upon, and not continue using the pesticides that kill them."
Silke Nebel, PhD, vice-president science and conservation, Birds Canada
"Health Canada's reversal of its 2016 proposed decision to ban all agricultural uses of the neonicotinoid pesticide imidacloprid is highly concerning given the weight of scientific evidence implicating neonicotinoids as a leading contributor to the global decline of pollinators and other species."
Elaine MacDonald, PhD, program director, healthy communities, Ecojustice