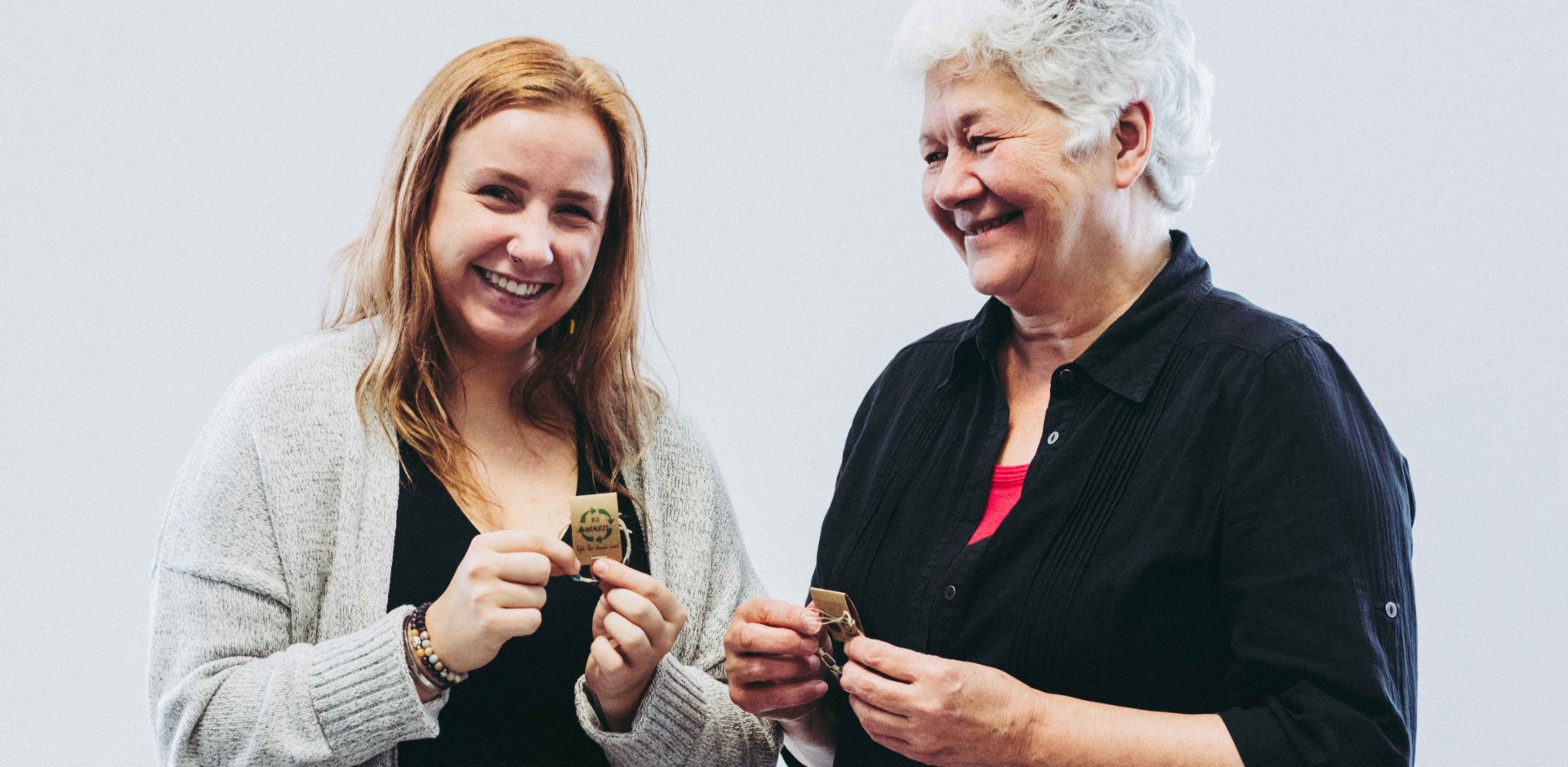 The Climate Emergency Inspires an Ottawa student and entrepreneur
It was a phone call out of the blue.
"Hi! I'm Jordan, and this was the summer that I changed my life.  I just knew it was time to do what I can to address the climate emergency.  I've change my diet to vegan.  And I'm calling to ask if I can link up with Friends of the Earth and support your climate campaign with 50% of my sales of Eco-Bracelets?"
And that's how I first met Jordan Daniels, a fourth-year Political Science and Public Administration student at the University of Ottawa.  A week into her busy academic schedule, she popped into our office to strategize.
A little back story is in order. Since she was 12 years old, Jordan's been inspired by nature to make artisanal jewelry.  Back then while camping up the Bruce Peninsula, she designed and made bracelets with natural objects and sold them to campers walking by on their daily hikes. Now, she has taken this experience to heart and launched Jor Kay Jewelry and features the Eco-Bracelet among her offerings.
The Eco-Bracelet is made by Jordan from natural materials, and 50% of each purchase goes directly to Friends of the Earth Canada to help fight the climate crisis. When you've worn it to pieces, you can pop what's left in your green bin. Jordan hopes her customers will wear the Eco-Bracelet as a sign of their commitment to act on the climate crisis.
You can find Jordan Daniels and her Jor Kay Jewelry line, including the Eco-Bracelet, at the 613nightmarket on September 20 at the historic Aberdeen Pavilion in Ottawa. You can also find her jewelry on Instagram.